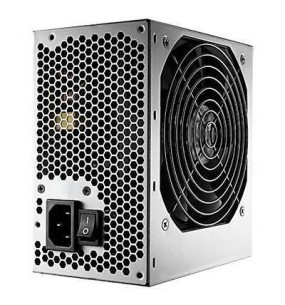 FSP 400W 80Plus >88% Silver PSU MEPS Compliant
| | |
| --- | --- |
| Brand: | FSP |
| Product Code: | PSUFTS808 |
| Availability: | In Stock |
Price:
$90.85
$74.75
Ex GST: $65.00

0 reviews
&nbsp
Write a review
# FSP 400W 80Plus Silver PSU, >88% APFC. NZ MEPS Compliant. Silent!

# APFC. 24PIN *1, 6+2PIN*1, 4+4PIN*1, SATA*4, Floppy*1 and Molex*3.
*OEM packaging, Power Cable is not included

Model Name: FSP400-50ERN
Wattage: 400W
Product Highlight
Efficiency Level 80PLUS Silver > 88%
Erp Lot <0.5W
Input Voltage 100~240Vac
General Specification
Effciency 80PLUS Silver MEPS Compliant

PWOK Delay Time 500ms > PWOK > 100ms
EMC Performance EN55022 class B
EN55024
EN 61000-3-2
EN 61000-3-3

Input Electrical Specification
Input Frequency 47 ~ 63 Hz

Input Current 6Amp (maximum) at 100-127Vrms/ 60 Hz
3Amp (maximum) at 200-240 Vrms/ 50 Hz.

Output Electrical Specification
Output Rise Time +3.3V 20mS (maximum)
+5V 20mS (max
+12 V 20mS (maximum)
-12 V 20mS (maximum)

Environmental Requirement
Temperature Range Operating : 0 to +40?
Storage :-40 to +70?

Humidity Operating : 85% to % RH, Non-condensing
Storage : 95% to % RH, Non-condensing

MTBF The power supply reliability, when calculated by "Bellcore" latest revision are exceed 100,000 hours with all output at maximum load and an ambient temperature of 25?.
80 PLUS Silver
Safety
CE,FCC,TUV,UL/cUL
*Output Voltage and Current Rating

Ripple-Noise(R-P) mV
50mV 50mV 50mV 200mV 50mV
Regulation Load %
±5% ±5% ±5% ±10% ±5%
Output Max.(A)
24A 15A 33A 0.3A 2.5A
Output Min.(A)
0.2A 1A 0.05A 0A 0A

Notes
• +3.3V & +5V total output not exceed 120W.
• When +5V is load to 15A, the +3.3V maximum load is 13.63A.
• When +3.3V is load to 24A, the +5V maximum load is 8A.
Dimension: 140mm (L) × 150 mm (W) × 86mm (H)
80PLUS ORG Report

http://www.plugloadsolutions.com/psu_reports/FSP%20TECHNOLOGY
%20INC_FSP400-50ERN_400W_ECOS%203817_Report.pdf
Write a review
Note: HTML is not translated!
Bad
Good